at the Honeysuckle Inn
www.HoneysuckleInn.com

417-335-2030
Standard room with two queen beds: $75. Be sure to mention OWL!
when registering to get the discounted room rate.
Hotel amenities include an indoor swimming pool
and a free hot breakfast.
---
Special Thanks to:
OWL Board
Sound Guy: Jan Fields
Coffee Hostess: Farla Steele-Treat
OWL Membersip: It's only $30/year & includes both live conferences.
Conference Fee: All conferences are FREE to OWL Members.
Nonmembers may attend for $20 or just JOIN OWL for $30.
Bring-a-Friend to OWL SPECIAL: Members may bring a non-member guest for only $10. (or the guest may become a full member)
Book Tables: If you would like a book table, please contact Duke Pennell at webmaster "at" Ozarks Writers League "dot" com. You may have half a table.
Writing and Photography Contests – OWL members only: Those with a 2023 membership in good standing may enter.
Entry fee is $15 for the photography contest and $15 for the Adult Writing Contest.
OWL Hashtag: Our # for this conference to use on social is #SpringOWL. Please use this on your social media posts.
Share Your PHOTOS! We need YOU!
Please share your photos from the conference, along with names of those shown, to webmaster "at" Ozarks Writers League "dot" com.
Sign-Up for Pitches to Ozark Hollow Press are on Saturday.
Email DianaWest22 "at" Hotmail "dot" com to reserve your spot.
Pitch slots are 10 minutes. Diana will assign you a specific time.
---
Friday Fun – April 28th
6 PM Dinner at Little Hacienda, across the street and up the hill, just behind Red Lobster
Eat or drink whatever you wish. This is a fun time to visit.
Consider sitting with someone you don't know well.
8:15ish Mix & Mingle - Cardinal Room at Honeysuckle Inn
You are in for a Hoot of fun at the social mixer, getting to know your fellow authors better while having a good time. OWL Member Rose Heaser is leading us through some fun activities! After that, we can hang out and socialize. BYOBeverage.
---
Saturday, April 29th Agenda
Coffee & Treats: There is a table by the kitchenette for shareables.
OWL is providing coffee for a free-will love offering.
Some board members are bringing snacks to share.
Members may bring goodies to share if you like. No expectation.
Dues, Sponsorships, & other moneys:
You may pay dues, sponsorships, & contest fees, or make love offerings at the registration table.
Photo contest:
Entrants need to check in with Rochelle in the registration area by 9 AM.
Judging happens in the morning. Contest details here.
Entrants must claim their photos before the end of the conference.
OWL is NOT responsible for any abandoned entries.
Saturday Schedule
8:30 AM Registration, mingling, coffee, photo contest check-in
9 AM Welcome, announcements, & a few surprises.
Be prepared to introduce yourself quickly.
We'll give away Door Prize #1.
9:15 AM Success Secrets Every Writer Needs to Know: Publishers & Pros Tell All
During this panel, 3 publishers and some pro writers will share their very best tips for people who REALLY want to be published. Be prepared to take notes and put your big writer panties on, 'cuz they're gonna tell it like it IS!
Meet the panelists: The publishers are Duke Pennell of Pen-L Publishing, Sharon Kizziah-Holmes of Paperback Press, and Lia Wu of Ozark Hollow Press. The pros include multi-published authors Rochelle Wisoff-Fields and John Cawlfield. Q&A time follows.
10:15 AM Door prize #2, then BREAK.
PITCHES to Ozark Hollow Press begin after break.
10:30 AM The Roving Third Hand: Writing Romance and Combat Scenes Without Getting Your Characters Tangled - Annie Lisenby Smith shares techniques on how to keep track of characters and their movements and create engaging scenes that keep readers turning the pages.
11:25 AM Quick question before lunch. Door Prize #3.
11:30 AM Lunch on your own. There are numerous options in the area.
1:15 Photo contest awards, adult writing contest kick-off, door prize #4
1:30 Make 'em Click, Not Get Sick (of you) – Interactive PlayShop with PRIZES
You won't be snoozing after lunch! Get ready to have some productive fun as your OWL President and others teach techniques to make people WANT to click your links and read your stuff.
2:30 PM BREAK, then door prize #5
2:40 PM Great Expectations – Penny Richards teaches how to hook your reader in the first pages and amp up the conflict as you deliver on them.
3:20 PM Closing Remarks and a Fond Farewell


Meet the Speakers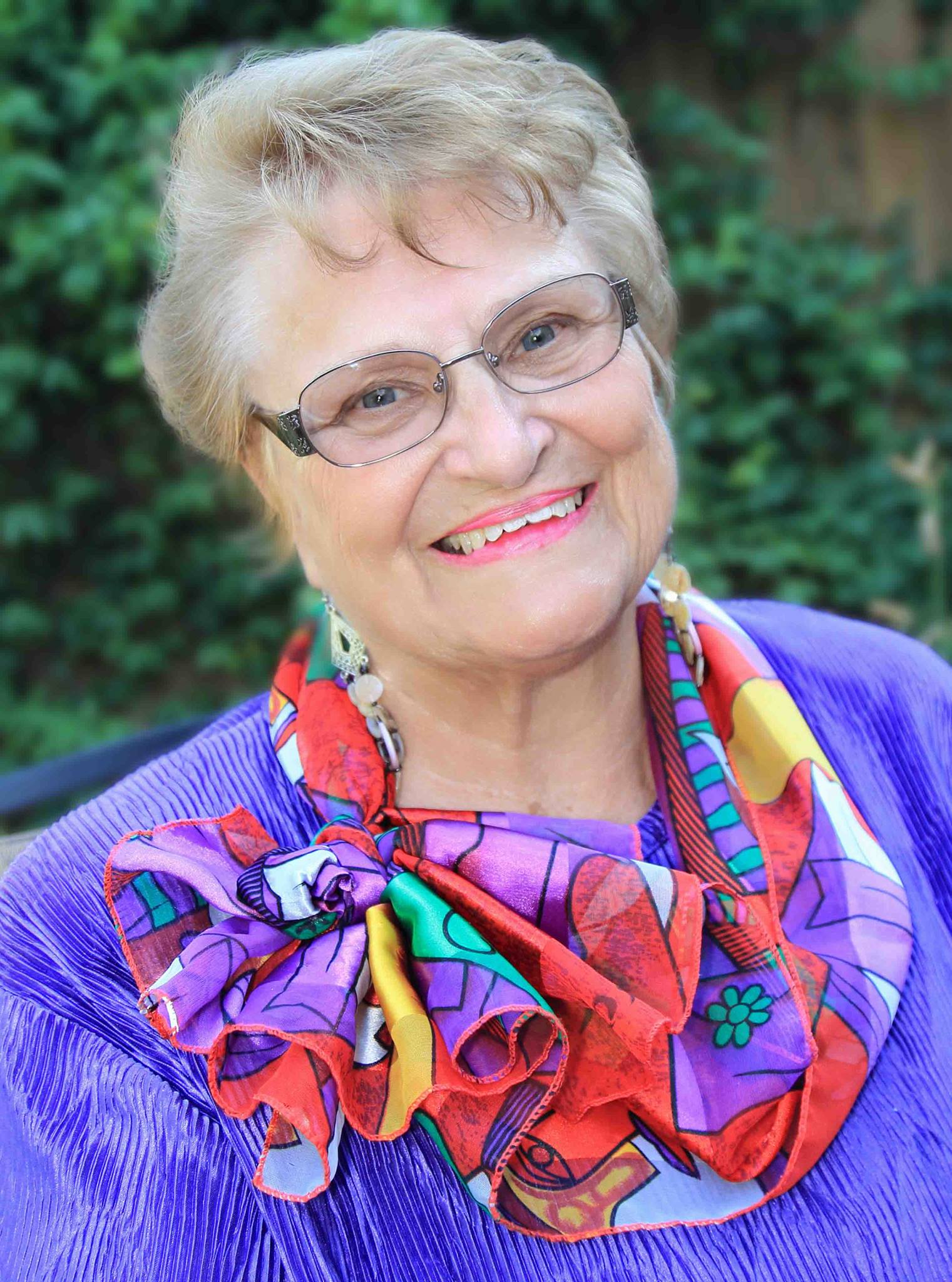 Rose Heaser

Rose Heaser is a published author; an award-winning author of nonfiction; member of the Ozark Writers League and Joplin Writer's Guild; writer-director-performer for Kid Biz 20 years; director and joint writer for Crowder's Silver Follies for nine years; Coordinator of Neosho's Fall Festival for eight years; producer of Neosho's Little Theater; directed Halo Benders and Village Creatures Puppeteer's, Stix Ministry, and 40 years Children's Liturgy for St Canera Catholic Church.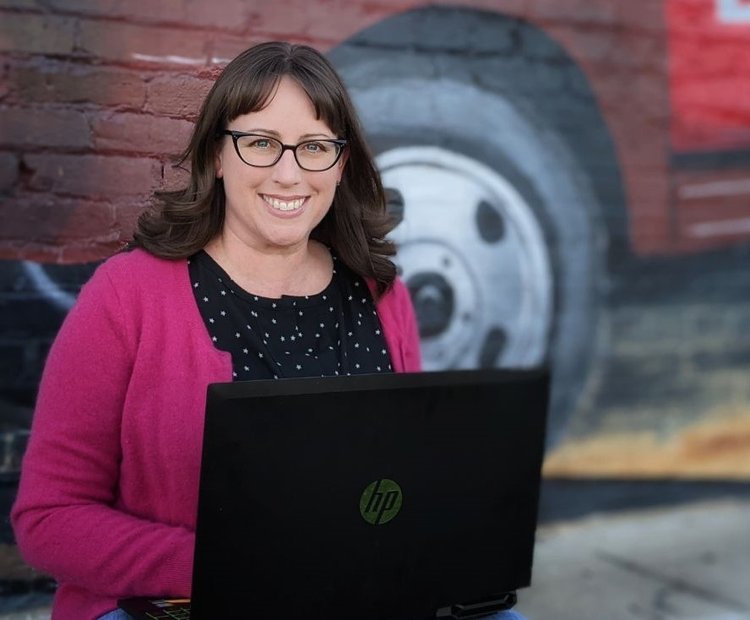 Annie Lisenby Smith

A native of the Missouri Ozarks, Annie has traveled to exciting places that she brings into her writing. She primarily writes for teens and young adults, but has expanded into other areas too. In most of her work you'll find a generous dash of romance.
Annie's debut novel, A Three-Letter Name, was released in May 2022. This YA survival romance featuring characters with disabilities won Best YA Book by an Indie Missouri Author through the Indie Author Project.
Before starting writing, Annie earned her MFA in Theatre Performance. She taught at local colleges and worked as a professional actor and stunt performer on stage and screen. Currently, she is a regular contributor to Connection magazine and has been published in Chicken Soup for the Soul. She is on submission with her newest YA novel and is represented by Amy Brewer with Metamorphosis Literary Agency.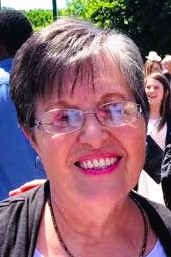 Penny Richards

Penny is the author of forty-four books for traditional publishing houses, including Silhouette, Harlequin, Harper, and Kensington, many that have made best-seller lists, including Barnes and Noble and USA Today. Her books have been nominated for, and won, many industry awards including a Lifetime Achievement Award from Romantic Times magazine, (Eden/Calloway Corners Series) and Reader's Choice award for Best Single Title of the Year (Dreamers and Deceivers). Unanswered Prayers (Crystal Creek) was a nominee for Romance Writers of America's prestigious RITA Award in the Inspirational category as well as a launch title for Harlequin's Inspirational imprint. She is currently working on a non-fiction book, Romance on the Run: Keeping Love Alive.


Publishers
Duke Pennell
Originally from southern Illinois, Duke and his wife Kimberly fell in love with, and moved to, Fayetteville, Arkansas, in 1985.
In 2010 Duke joined a critique group led by the late esteemed Dusty Richards and Velda Brotherton, names well-known to many of you. He began writing Western short stories and from there was born Frontier Tales, a free monthly e-zine showcasing new and award-winning Western authors, now in its 14th continuous year.
Duke is a many-year member and past president of OWL. He and Kimberly also founded Pen-L Publishing in 2012, and have now published over 130 fine fiction and non-fiction books.
Named one of the Top Ten Editors of both Novels and Ezines by Preditors & Editors, Duke has shepherded books by many authors to win national and regional awards. Himself an award-winning author, he has written both fiction and nonfiction but finds more time for editing than writing at this point. By the way, Duke is his real name, and his advice to writers is "Push harder, learn more, and dig deeper into yourself. That's where the gold lies."
Sharon Kizziah-Holmes
Sharon has been an indie-author since 2002 and is well versed in the self-publishing industry. She is the co-founder and co-owner of Paperback Press, LLC., with imprints Paperback Press, Kids Book Press and Audio Book Press.
She has served as publishing coordinator to over 150 authors and assisted in publishing 500+ books for writers in the US and abroad, several, of which have become bestselling, self-published authors.
A board member of Ozarks Creative Writers Conference, co-chair of Between the Pages Writers Con, and President of Ozarks Romance authors, Sharon also remains active in many other writers' groups.
If you need guidance or want to know about self-publishing, take advantage of her expertise. She can answer your questions. Sharon loves to help writers of all genres realize their publishing dream.
Lia Wu
Lia graduated from Rice University with a triple major in English, Asian Studies, and Classical Studies. She concurrently earned a graduate certificate in Homeland Security and Defense from Missouri State University. She then went on to earn an M.A. in Publishing from Western Colorado University. She is a middle and high school English teacher.
In her free time, she writes YA low and middle grade fantasy. She enjoys reading Wuxia, paranormal, fantasy, adventure, and action stories.
---
Pitch Sessions Available
Ozark Hollow Press is taking pitches at the April 29 Conference!
First, a word about any pitching opportunities OWL offers:
Please note that OWL does not endorse or back any publisher. We get no kickbacks or other remuneration for any contract that comes from such an opportunity. It is fully your choice to pitch your book and/or to publish your book with any company. We do our best to only provide quality, vetted presenters and opportunities, but the choice is 100% yours.

Now, that said . . .

OWL member Lia Wu is the owner of Ozark Hollow Press. She and/or her colleagues will receive pitches at the OWL Spring Conference.

What's a "pitch"? It's a sales pitch of sorts. It's an opportunity to put your completed or in-progress book in front of a publisher to see if they are interested in seeing part or all of your book and potentially publish it. Each publisher has specific genres or types of books they are interested in publishing.

Here is what Ozark Hollow Press is seeking:


| | |
| --- | --- |
| • | We are looking for novella/novel length stories (or those equivalent to what is considered "full length" for their genre/category such as children's books). |
| • | We prefer working with fiction, though those based on a true story are more than welcome. |
| • | We ask that stories are completed to the extent that the author can make it without editor/publisher help. If it is a planned series project, we ask that the first installation is complete and that there is a strong layout of where the series will go. |
| • | Our editors are most comfortable with romance, memoir, fantasy, sci-fi, mystery, and thriller. |
| • | We ask that the author and the story have a strong grasp of the intended genre (or cross/sub-genre) for the story and a willingness/ability to stick to that genre within reason. |
| • | Finally, we ask that authors demonstrate a willingness to work with editors to make their stories a success. (Note from Ronda: That means you need to be coachable and open to critique.) |
(Our web address is ozarkhollowpress.com. The website is still currently under construction, but we should have it functional before the conference in April.)
---
OWL membership includes every conference
offered in a year, and more!
No pre-registration.
Yearly dues are $30.
Non-member conference fee: $20.00 at the door.
Join at the door or

Join Now!
Any questions? Contact us at www.facebook.com/OzarksWritersLeague

See you there!