OWL Membership
is just $30/yr.
and includes
all meetings,
contests
(entry fees
are separate)
and online classes.


Fall 2023 Newsletter ************

Click Here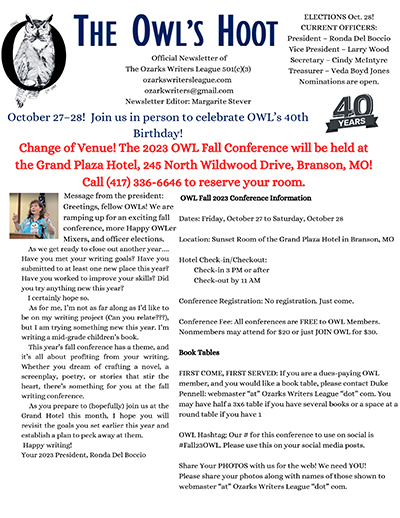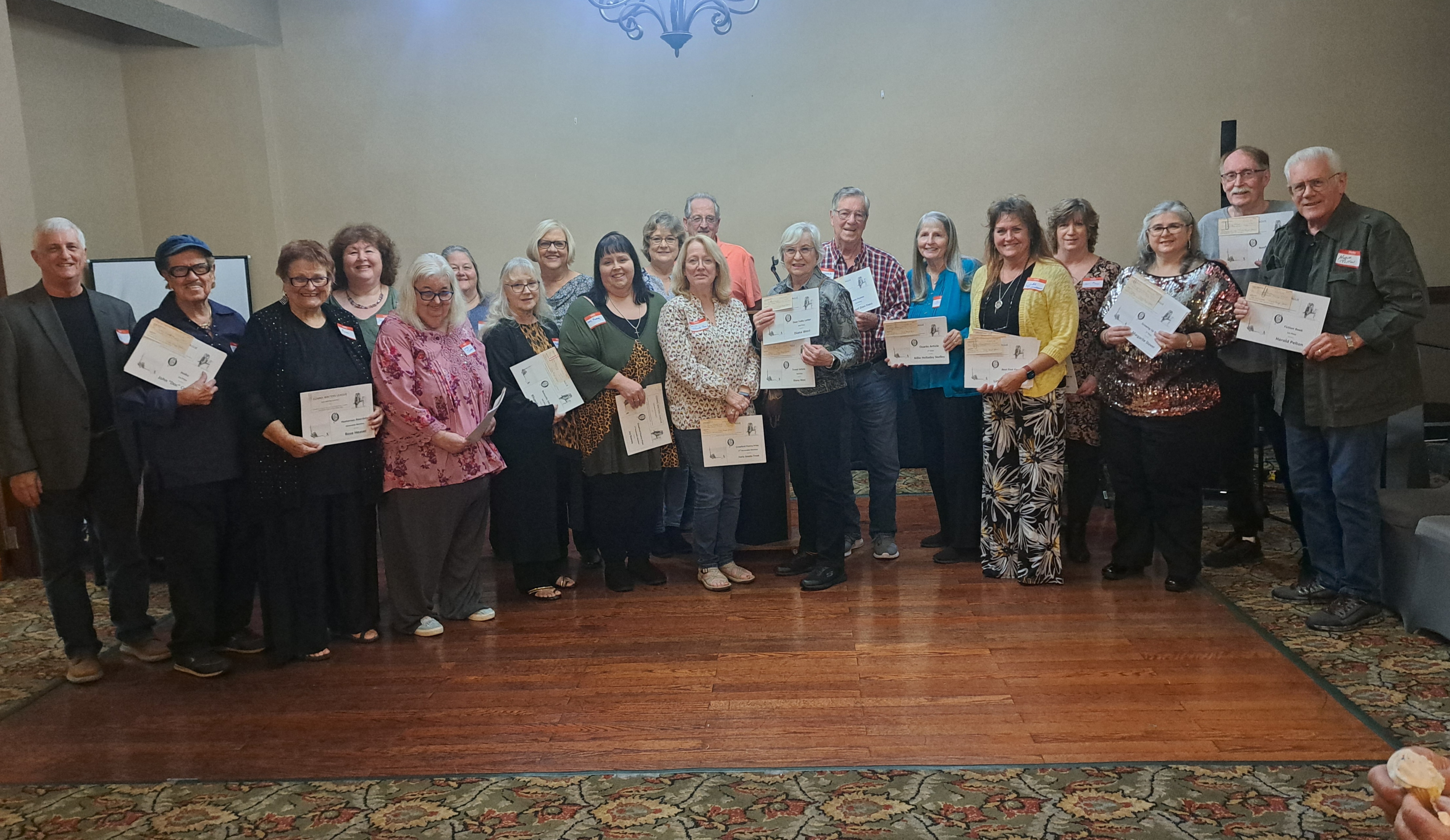 Congratulations to everyone who entered the Adult Writing Contest!
Time to start making plans to join us at the Spring meeting on April 26–27, 2024.
Celebrating 40 years of serving writers.
For all writers, no matter where you live!


Your OWL President,
Ronda Del Boccio!